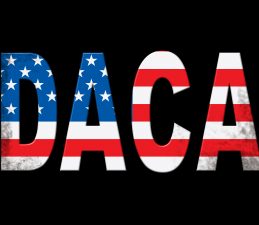 The Supreme Court Upholds DACA
Since President Trump took office, he has been targeting the DACA immigration program. The Supreme Court recently struck a huge blow to this legal attack. Though the program remains intact for now, the Court's opinion has clarified exactly what the Administration must do in order to launch a successful challenge in the future. This means the future of the DACA program is far from certain. It is important for DREAMERs to understand what the current status of the program is, what could happen to the program in the future, and what their options are for establishing a lawful immigration status. 
What is DACA?
The Delayed Action for Childhood Arrivals program was enacted under President Barack Obama. It applied to immigrants who had arrived in the United States as children but never obtained a lawful immigration status. The program allowed eligible immigrants to earn a temporary legal status if they graduated from high school or were honorably discharged from the military. NPR reports that it protected approximately 700,000 immigrants from removal proceedings.
In a strike to his predecessor, President Trump began legal proceedings to end the DACA program almost as soon as he took office. The case was rejected by lower courts throughout the years. Now, it has been rejected by the highest court in the land. 
What is the Future of DACA?
Unfortunately, the Supreme Court's opinion dismissing the Trump Administration's case focuses only on procedural issues. The law requires the Administration to prove "a reasoned explanation for its actions." The court found that no such explanation was presented, but specifically noted that it was not ruling on the constitutionality of the DACA program as a whole. This means that the Trump Administration or future administrations could launch a new legal challenge to DACA by complying with this procedural requirement. 
Are There Other Immigration Options if DACA is Ended?
If DACA is ended, close to a million upstanding residents will be denied the right to live in the United States lawfully. Some – but not all – of these immigrants may be eligible for other immigration programs. There are many humanitarian visas available for refugees seeking asylum, victims of crimes and human trafficking, and other specified categories. You may also be eligible for a work visa sponsored by an employer or a family visa sponsored by a relative who is a citizen or green cardholder. The important point is not to give up, even if DACA is ended at some point in the future. There are many immigration options. Consult with an experienced immigration attorney to develop the best strategy for living in the United States lawfully, obtaining permission to work here, and keeping your family together. 
Experienced Indiana Immigration Lawyers
At Arshad, Pangere & Warring, we have helped many families stay together. Our attorneys are experienced in all types of immigration cases and can help develop the best legal strategy for obtaining lawful immigration status for you and your family members. Contact us to schedule a consultation with an experienced Indiana immigration lawyer.