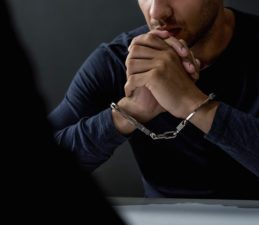 The Status of Indiana Marijuana Laws
There is no question that laws regarding marijuana possession in the United States are confusing. Some states have fully legalized recreational marijuana; some allow medical marijuana for qualified individuals, while others still criminalize all types of marijuana possession. Two neighboring states can have opposite laws, and what is perfectly allowed in on one side of the state line might land you in jail just across the line. 
It is important to know the laws in Indiana and understand what the consequences of marijuana possession might be. The following is an overview of marijuana laws that apply to Indiana residents. 
Marijuana Possession is a Crime
Indiana law continues to fully ban marijuana products with more than 0.3 percent THC content. There is no current medical program that allows marijuana possession. It remains one of the strictest states in the U.S. when it comes to marijuana laws.
Some states prohibit marijuana possession, though they have decriminalized this offense. This means that possession of small amounts for personal use will not result in an arrest or criminal charges, but in a citation much like a traffic ticket. Indiana, however, is not one of these states, and possessing even the smallest amount of marijuana is still very much a crime. 
The following are the possible penalties you could face for personal marijuana possession in Indiana:
A first offense of possessing less than 30 grams = Misdemeanor charge, 180 days in jail, $1,000 fine

Second offense of possessing more than 30 grams = Misdemeanor charge, one year in jail, $5,000 fine
Even though first offenders might qualify for a conditional discharge, marijuana possession is a serious matter in Indiana. If you are accused of possessing marijuana, you should immediately contact an experienced criminal defense lawyer to help defend against your charges.
CBD Products
The one exception that Indiana has to ban cannabis products is that CBD oil and related products are legal. Ever since the federal government legalized hemp products such as CBD, most states have followed suit, as has Indiana. Possession of hemp oil is completely legal as long as the product has less than 0.3 percent THC. The problem is that CBD products can be indistinguishable from cannabis products with higher THC. Some people have been arrested for marijuana possession when, in reality, they possessed a perfectly legal substance. 
You Cannot Bring Marijuana from Illinois
Our neighboring state of Illinois recently became a progressive state on this matter when recreational marijuana possession became legal. Many people might be tempted to cross the border, purchase legal marijuana, and return home to Indiana. Law enforcement officers are aware of this scheme, and they will often try to search for cars coming from Illinois whenever they can. Even if you legally purchased the marijuana, it is still a crime to possess it in Indiana. 
Contact an Indiana Drug Crime Defense Lawyer for Assistance
The Law Offices of Arshad, Pangere & Warring, LLP, defends clients facing all types of drug charges. Contact us if you have been arrested today!