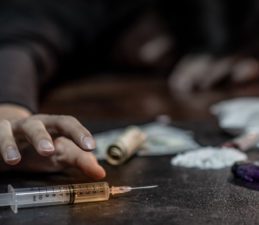 Sentencing Enhancements for Indiana Drug Crimes
There is no question that Indiana law punishes drug offenders harshly, and authorities will often seek the maximum sentence for serious drug convictions. The law itself sets out the basis for drug-related sentences, and a specific sentence will depend on the degree of charge issued. Charges are based on the specific criminal activity, as well as the type and amount of controlled substance allegedly involved. To make matters more complicated, there are several factors that can then "enhance" a drug crime sentence even further. 
Common Factors that Lead to Sentencing Enhancements
When police make an arrest, they should write a thorough report that accurately details the circumstances of the arrest and any evidence they discovered. Prosecutors will review these reports and determine whether any factors might enhance a sentence for a drug offense. The following factors might result in a higher degree of charges and/or an increased sentence upon a conviction:
The type of drug involved – 

There are five different "schedules" of controlled substances under the law, with Schedule I being the most serious and Schedule V being the least serious. Schedule I drugs are going to lead to more severe charges and sentences than the lesser schedules.

The amount of drugs –

Sentences can be increased the more drugs that someone possessed. For example, if you are accused of possessing less than three grams of cocaine, you will likely face Level 6 felony charges. For more than three grams, those charges will escalate to at least a Level 5 felony. In addition, the more drugs involved, the greater the chance that drug dealing charges might be issued instead of simple possession.

Location –

If someone is arrested for drug dealing, the penalties can greatly increase if authorities allege the sales took place near a school, playground, or a similar location involving children. If the sale was alleged to a minor or a minor allegedly observed the drug deal, it can also enhance the sentence.

Weapon possession –

If you are accused of possessing a firearm or another deadly weapon while engaging in illegal drug activity, it can add time to your sentence and might result in additional charges.

Prior convictions –

If you already have criminal convictions on your record, it can result in a more severe sentence. This is especially true if the convictions were for drug-related offenses. For people with more than one felony conviction might even face Indiana's "habitual offender" enhancement. 
When the prosecutor alleges there are enhancing factors surrounding your arrest and offense, you have the opportunity to challenge those factors. Having the right drug crime defense lawyer fighting against enhancements can substantially reduce the sentence you face if you decide to plead guilty or are otherwise convicted. 
Learn How a Northwest Indiana Drug Crime Defense Attorney Can Help
The legal team at Arshad, Pangere & Warring, LLP, not only defend against initial charges but also any possible enhancing factors alleged by the prosecutor. Contact us as soon as possible if you have been arrested and charged with a crime.