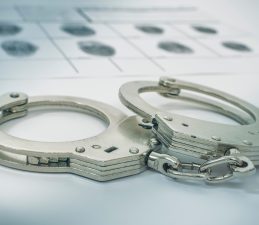 When is Record Expungement Possible?
Is it really possible to have a reliable record expungement in Indiana? It is for those who qualify, and this can apply to both misdemeanors and some felonies. There are several reasons why you should seriously think about having your criminal record cleared of all of those old charges that could be holding you back from moving forward with your life. But, you do want some help from a criminal defense lawyer who handles expungements in Indiana for a successful expungement. 
Are You Eligible?
The first step is to determine eligibility for a record expungement. You can qualify to expunge a misdemeanor five years after your conviction, and you can seek expungement of many felony convictions after eight or ten years, depending on your circumstances. Some offenses that cannot be expunged include:
Homicide

Sex crimes

Human trafficking

Violent crimes

Official misconduct
Good Reasons to Get Your Record Expunged in Indiana
Here are some of the most common reasons why people from The Hoosier State decide to have their criminal records expunged:
A New Job Opportunity. If you can get your record expunged (with the help of a dependable Indiana expungement attorney), then there will be no reason that you cannot check the box that says "No" on your next job application when it asks if you've been convicted of a crime. 
Loans. Yes, it is weird that some people associate your criminal history with how dependable you'll be in making loan payments. But, the truth is, they do, and you may really be in need of that particular loan for an important reason, such as to continue your education or to buy a home. 
Mental Freedom. Nothing will give a previously convicted person peace of mind quite like getting those old charges wiped away. They will approach things like employment and maybe even adoption agencies with added confidence, knowing that they now have a cleaner record. 
To Attain a Firearm. Even Hoosiers who have previous felonies may still have the opportunity to legally own a firearm following an expungement. So, if you feel you need a gun to protect yourself and/or your family, hiring a lawyer to help clear your criminal record would be in your best interest. 
An expungement of arrests, criminal charges, or convictions can give you a new lease on life. While not every criminal record can be expunged, many can, and you should learn whether this is possible in your situation. You do not have to pay the consequences of a mistake for the rest of your life. Seek legal guidance on whether you can apply for an expungement today. 
Call an Experienced Record Expungement Attorney Today
If you feel that you would benefit from getting your criminal record expunged, then don't hesitate to contact us today at the Law Offices of Arshad, Pangere & Warring. Our seasoned criminal record expungement attorneys are always here to assist you in getting that fresh start you deserve. Reach out for help whether you already have a criminal record to address or you want to avoid a conviction of current charges.