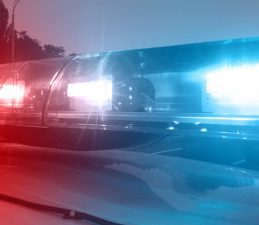 Charges that May Result in Driver's License Suspension 
The ability to operate a motor vehicle is something that most of us might take for granted. However, when we lose the ability to operate a motor vehicle by having our driver's license suspended, we quickly learn how essential having an active driver's license is. A suspended driver's license makes it difficult to get to work, handle essential errands, and take care of your family. 
Below, we'll explore some charges that might result in the suspension of your driver's license and how an Indiana criminal defense attorney from Arshad, Pangere, and Warring can provide you the legal advocacy you require to make the most of your case while challenging the charges as effectively as possible.
Drunk Driving Leads to License Suspension
One of the most common activities on the road that leads to the suspension of driver's licenses is drunk driving, legally referred to as driving under the influence or DUI. Under Indiana State Law, driving while intoxicated is illegal. If you have taken a breath test and had a .08 percent or more blood alcohol content (BAC), your driver's license can be suspended for a minimum of 30 days. If you refuse to take a certified breath test, your license is automatically suspended for at least one year. You'll likely be arrested, handcuffed, and taken into police custody, while your vehicle will be towed at your expense. In order to get out of jail, you might even have to post bail, then you will need to address the DUI charges in court. 
Successfully challenging a DUI charge is essential, as if you are found guilty, you will have to pay court costs and fines up to $5,000, you may be imprisoned for up to one year, and your license may be suspended for up to two years. The costs associated with drunk driving or driving under the influence of drugs are substantial and can limit your ability to work and earn money to support yourself and your family. Experienced, effective defense advocacy is essential to challenge your DUI charges to ensure that justice is experienced and your case results in the best possible outcome. 
Other Common Charges
While DUI is the most common reason for a suspension, other reasons include:
Driving without insurance

Having too many traffic violations

Reckless driving

Street racing

Failing to pay court fines or appear in court
Contact a Local Driver's License Suspension Attorney Now!
The suspension of your driver's license is a situation that should not be taken lightly. If you try to handle the matter on your own and defend yourself against the experienced lawyers of the state, you are at a huge disadvantage in your case. Having an experienced Northwest Indiana criminal defense attorney by your side who has handled these kinds of cases before can help you rest assured that the best possible outcome in your case will be achieved. To discuss your case with an experienced attorney who knows how to best approach your case, schedule a consultation with our office to discuss options today.